ABOUT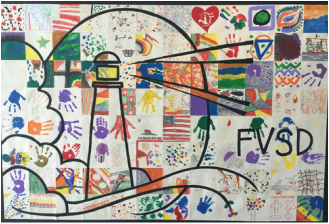 Our Mission:
it is the mission of the Fountain Valley Schools Foundation to enrich each student's academic experience by providing cutting edge technology and resources to inspire them to think, to create, and to achieve. As a result, we actively support the following STEAM related programming for students in the Fountain Valley School District (FVSD).

· Hands-on Science
· Elementary Music Instruction
· Technology
· Middle School Instrumental Music
· Robotics
· Teacher Grants/School Grants

Our school district receives among the lowest amounts of per pupil state funding in Orange County – the next-best-funded district gets $150/year per student more. Please help us close this gap to ensure that our community schools continue to provide a high quality, world-class education for students that effectively prepares them for success in the 21st Century. Please join us today!IRS Recognized Fully Tax-Exempt Charity

We are a fully recognized and compliant 501(c)3 charitable organization to which all contributions are fully tax deductible to the full extent of the law.
---